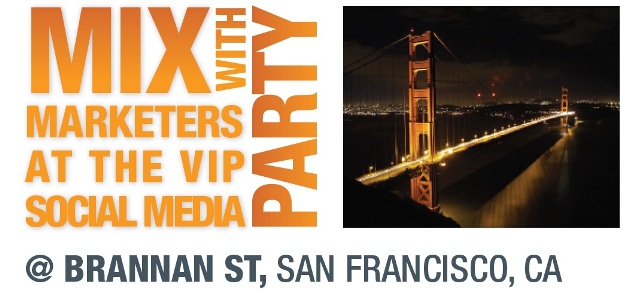 Besides all of the great keynotes by Marc Benioff, Bill Clinton and the music by Stevie Wonder, people come to Dreamforce to party. Sure we all want to learn more, meet new people and hang out with people we haven't seen since the last event so why not hang out with them at a party where all you have to do is show up and put a drink in your hand. [tweetmeme source= "insideview" only_single=false]
InsideView is sponsoring a couple parties this year and the first to be announced is our Dreamforce Party with ExactTarget. I can't let out all of the details but I will say that racing for your chance to attend the party should be one of your top priorities. You can register on the Eventbrite Dreamforce Party listing.
Wait, that's not it. Sure you want to make sure you register for the party and get your invitation confirmed early but we want to go the extra mile for our friends, fans and followers. In the next couple of weeks InsideView is going to offer some great prizes leading up to Dreamforce and you will need to connect with us on Linkedin or Facebook to be eligible.
Special prizes for LinkedIn fans
Head over to LinkedIn and RSVP to the event and I will be posting an update later this week.
http://events.linkedin.com/Dreamforce-2010-Party-ExactTarget/pub/486160
Follow the party on Facebook.
If you are a fan of InsideView on Facebook, be sure to RSVP on the event page for the Dreamforce Party.