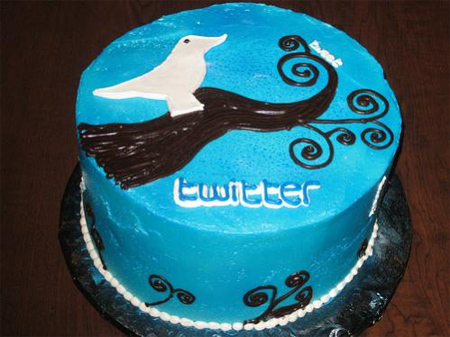 [tweetmeme source= "insideview" only_single=false]
Yesterday marked the one year birthday of the SalesView Buzz tab.  The Buzz tab launched on May 11th, 2009 as the first Twitter integration for CRM (including Salesforce, Oracle CRM, Microsoft Dynamics, NetSuite CRM.)  While the launch was received with a great deal of enthusiasm by media and analysts (after all, what journalist wasn't smitten with Twitter in the Spring of 2009?), the benefits of having Tweets about customers and prospects available directly within CRM were not immediately obvious to many B2B sales people.
Similar to the adoption pattern for our Facebook mash-up and LinkedIn integration before, customers and prospects started to identify and leverage actionable sales intelligence from the social media stream.  One of my favorite anecdotes comes from a meeting with the VP of Sales at a key customer account a few months after we launched the Buzz tab.  As part of our regular quarterly account review we walk customers through recent features & enhancements.  This included the Buzz tab at the time so we had him bring up the SalesView Buzz tab (i.e. Twitter & Google blog search) for his own company.
As it turned out, one of the most recent Tweets mentioning his company was a person looking for competitive product recommendations:
"We're evaluating marketing automation solutions – (our customer) vs. (competitor #1) vs. (competitor #2). Thoughts?"
TA-WEET!  Yes, that was a hot lead and yes he was impressed.  The icing on the cake was that within a few minutes the VP of Sales had logged in to see the Buzz tab for himself and by that time someone had already responded as follows:
"Definitely (competitor #1)… we went through the selection process over 1 year ago and have been happy since."
TWUH-OH!  He interrupted our meeting to make sure the right sales rep followed up on this lead immediately, before his competitor (or their fans) could further slant the conversation to their favor.
Now obviously you will not always have hot leads like these land in your lap but this example does speak to how important a customer acquisition channel Twitter has become.  As with other traditional and emerging channels, it provides new ways in which to listen and engage with the new, social customer  (a.k.a. Customer 2.0) .  The nature of Twitter, which is real-time and entirely public, requires that you sales reps keep an ear to the ground at all times, lest your competitors should be the ones to pounce first.